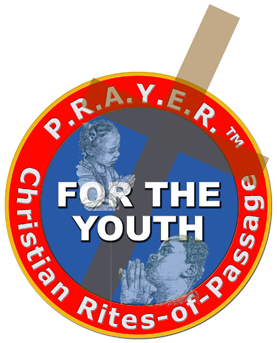 Welcome To
P.R.A.Y.E.R.™ For The Youth, Inc.
Home Page
"Train up a child in the way he should go:
and when he is old he will not depart from it." Proverbs 22:6 (KJV)
"All your children shall be taught by the LORD,
And great shall be the peace of your children. " Isaiah 54:13 (NKJV)
"But when Jesus saw it, He was greatly displeased and said to them, "Let the little children come to Me, and do not forbid them; for of such is the kingdom of God. Assuredly, I say to you, whoever does not receive the kingdom of God as a little child will by no means enter it." And He took them up in His arms, laid His hands on them, and blessed them." Mark 10:14-16 (NKJV)
Our Mission Is To Educate, Demonstrate, and Motivate...


Empower and teaches girls and young women 8 to 18 years old.
To encourage them to stay a virgin and walk down the aisle in covenant and not to be rolled down the aisle in a coffin.
To provide strong support and group counseling sessions, resources, retreats, and workshops in the community.

To educate,demonstrate, and motivate girls by building their self confidence dealing with self-esteem issues within.

Thank you for visiting our site
P.R.A.Y.E.R. For The Youth, Inc.
CCopyright©2009
All Rights Reserved Last Modified February 2010
www.prayerfortheyouth.org
If you should have any questions concerning this web site, please contact the webmaster
22 February, 2010 0:06 AM