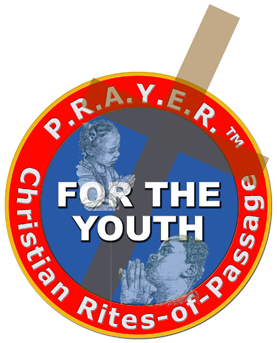 THE VISION for P.R.A.Y.E.R. for the Youth™
To participate in the process of leading the at risk youth of the community and church into
a personal and 
vital relationship with self and Jesus Christ.
To provide a firm spiritual foundation for discernment in their faith; and
to encourage, equip, and impassion them for discipleship and witness in family, church, community, and the world. 

The organization also offers innovative peer-based HIV/AIDS education for young people ages 12 to 18,
known as LET's TALK IT OUT!

Empowers and teaches young girls as young as 12 about this killer disease called HIV/AIDs.
Encourage them to stay a virgin and walk down the aisle in covenant and not to be rolled down the aisle in a coffin.
P.R.A.Y.E.R.™ will provide strong support and group counseling for the youth and transform
the lifestyle of young girls into virtuous women of God and young into gentlemen, young warriors for Christ.

We produce supplemental program
resources, recommend retreat and workshop, and other events to support our youth who are our future leaders.
Mentoring Opportunities
Announcements
Featured Mentors
Want to become a mentor?
501C3
Core Values
Dissertation
Founder/Executive Director
First Anniversary Celebration
October 3, 2009
Orientation/Registration
Saturday, 9 January 2010
Accokee Branck Library
Accokee, MD

Thank you for visiting our site
P.R.A.Y.E.R. for the Youth: Christian Rites of Passage Paradigm Outreach and Mentoring Ministry
Copyright©2009
All Rights Reserved Last Modified January 2010
www.prayerfortheyouth.org
If you should have any questions concerning this web site, please contact the webmaster
4 January, 2010 3:35 PM